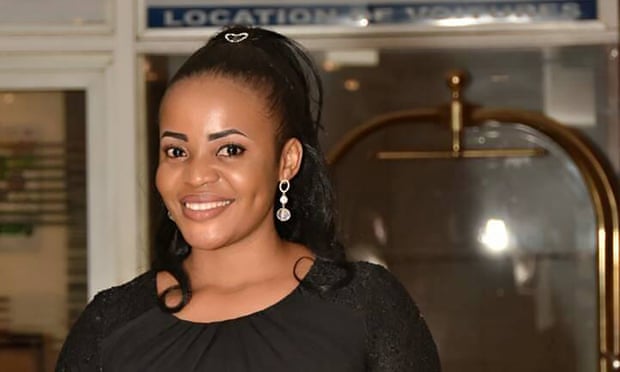 A Berlin-based columnist who was expected to talk at a press opportunity gathering in Brisbane has said she was denied a visa by the Australian government since they accepted she may attempt to remain.
Mimi Mefo, an honor winning Cameroonian writer who at present works for Deutsche Welle, was booked to convey a keynote address at the Integrity 20 gathering on Friday.
In any case, a week ago her visa was denied in light of the fact that migration specialists "were not fulfilled that the candidate's work and monetary circumstance give a motivating force to return", Integrity 20 said.
Mefo, who won the 2019 Index on Censorship opportunity of articulation grant for reporting, was because of movement on from Australia to South Africa to convey a talk at the African analytical news coverage gathering.
She said her flights were at that point paid to interface her from Brisbane to Johannesburg.
"For some crazy explanation, [Australian represetative to Germany, Lynette Wood's] group believe that Australia is paradise where I will forsake my activity in Germany, frustrate everybody at the #AIJC in South Africa, just to stay there wrongfully," Mefo said on Twitter.
"I surmise there are numerous approaches to endeavor hushing columnists."
Australia's Department of Home Affairs said it didn't remark on individual cases.
A representative said visa choices were made "simply after full and cautious thought of the data gave by the candidate and some other significant data held by the office, and as per Australia's movement enactment".
"The chief must be fulfilled that wellbeing, character, security and certified transitory passage and stay necessities are met so as to give a visa."
Jodie Ginsberg, the CEO of Index of Censorship, said the possibility that Mefo would endanger a two-year contract with Deutsche Welle to look for refuge was "clearly garbage".
"Is it scheme or chicken up? I presume they didn't maybe consider all the documentation which exhibits her accomplishments and the reality she was going straight on to her discussion in South Africa," Ginsberg said.
"On the off chance that that is the situation it implies numerous writers or nonconformists will discover they aren't ready to enter Australia."
Australian columnist and seat of the Walkley Foundation, Kerry O'Brien, who will likewise talk at Integrity 20, said Mefo was a profoundly regarded writer who had been imprisoned for honest announcing in Cameroon and granted for her news coverage.
In 2018 Mefo went through four days in prison for announcing claims of military inclusion in the demise of a US evangelist. She was discharged after global weight.
O'Brien revealed to Guardian Australia he didn't comprehend why the administration would think she spoke to a danger of outstaying her visa.
"I think it is a miserable incongruity that the legislature would choose to prevent Mimi from coming into Australia to partake in a genuine gathering in an exchange on the significance of a free press and opportunity from restriction," O'Brien said.
"Given the continuous discussion and worry in this nation about police strikes on writers and reporting associations, I would figure the administration would need to show that when it says it underpins a free press that it really does, in light of the fact that this episode says something else."
The Media, Entertainment and Arts Alliance (MEAA), which speaks to columnists, said it had kept in touch with the migration serve, David Coleman, encouraging him to mediate, and supported an announcement from Index on Censorship: "Australia prides itself on its popularity based qualities, including opportunity of articulation. This implies it needs to help and support those being denied the privilege to talk in their very own nations. Denying visas to columnists who have confronted persecution and oversight in their very own nations just encourages the oppressor."
Uprightness 20 said it was "profoundly frustrated" by the visa refusal, which "denied the open door for Australians to get notification from this noteworthy worldwide voice.
While there was currently no way of Mefo getting to the meeting regardless of whether her visa was in truth, Ginsberg said the refusal "can't be permitted to turn into an example".
"It's significant, even in the age of the web, that people are permitted to travel and individuals have the chance to get notification from them face to face. That is an on a very basic level diverse experience which can possibly change individuals' perspective.
"Keeping Mimi from making a trip fortifies severe systems around the globe; it's another method to quiet [journalists and dissidents]."
The refusal of Mefo's entrance comes in the midst of an across the nation press opportunity battle by Australian news sources tending to expanding government infringement on writers. It has to a great extent concentrated on government police attacks on the homes and workplaces of columnists from News Corp and the ABC.
Ginsberg said the incongruity was that the gathering's board on press opportunity, which she will at present show up on without Mefo, would now concentrate more on the Australian government's poor reputation than the worldwide issue.