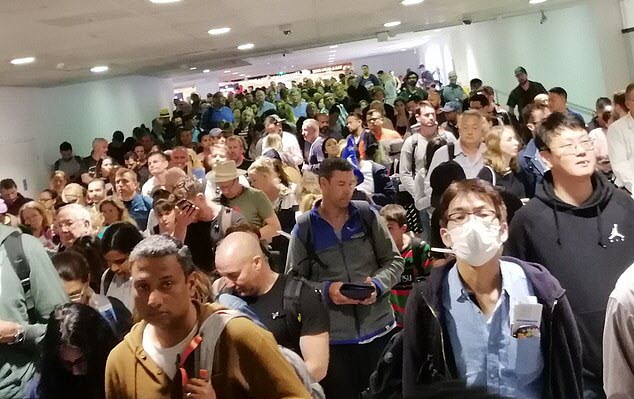 According to experts, it could be weeks or months until the cause of an Australia-wide outage of automated immigration technology at international airports is revealed.
After thousands of airline passengers were delayed in international airports around Australia due to issues with the SmartGate immigration computer system, questions are being raised about what went wrong – and whether the technology failure created a security vulnerability.
On Monday morning, the Australian Border Force confirmed that an "IT systems outage" was affecting inbound and outbound international passengers across Australia, encouraging people to arrive early to allow for delays.
They have not yet said what caused the outage and experts said it could be weeks until we know for sure what went wrong. 
Australian National University computer science expert Tom Worthington told  that because it is a real-time system which has to work minute to minute at all times, any outage is a "major issue".
"This is also a security-related system, so if during a problem with the system someone can slip through who we shouldn't let into the country because for example, they are a terrorist, that's a major issue," he said.
"These are systems that have to work reliably 24 hours a day."
John Coyne, head of the Border Security Program at the Australian Strategic Policy Institute, said there currently seems to be no way of telling what has gone wrong.
This is a mass outage … we've had outages before of various systems at the border, but this is a near Australia-wide kiosk outage which means that's a fairly significant issue," he said.
"To say it is unusual is an understatement."
An Australian Border Force spokesperson said on Monday afternoon that a "number of IT systems have now been restored".
"The Department is continuing work to bring all systems back online, ensure the integrity of the systems and resolve any ongoing issues," they said.
"While the addition of staff has seen reduced delays at some airports, passengers are still encouraged to arrive at airports early to allow additional time for processing."
What is the SmartGate system?
SmartGate is an automated self-service border control system that allows Australian passport holders – and ePassport holders from a selection of other countries – to get through immigration controls more quickly at airports.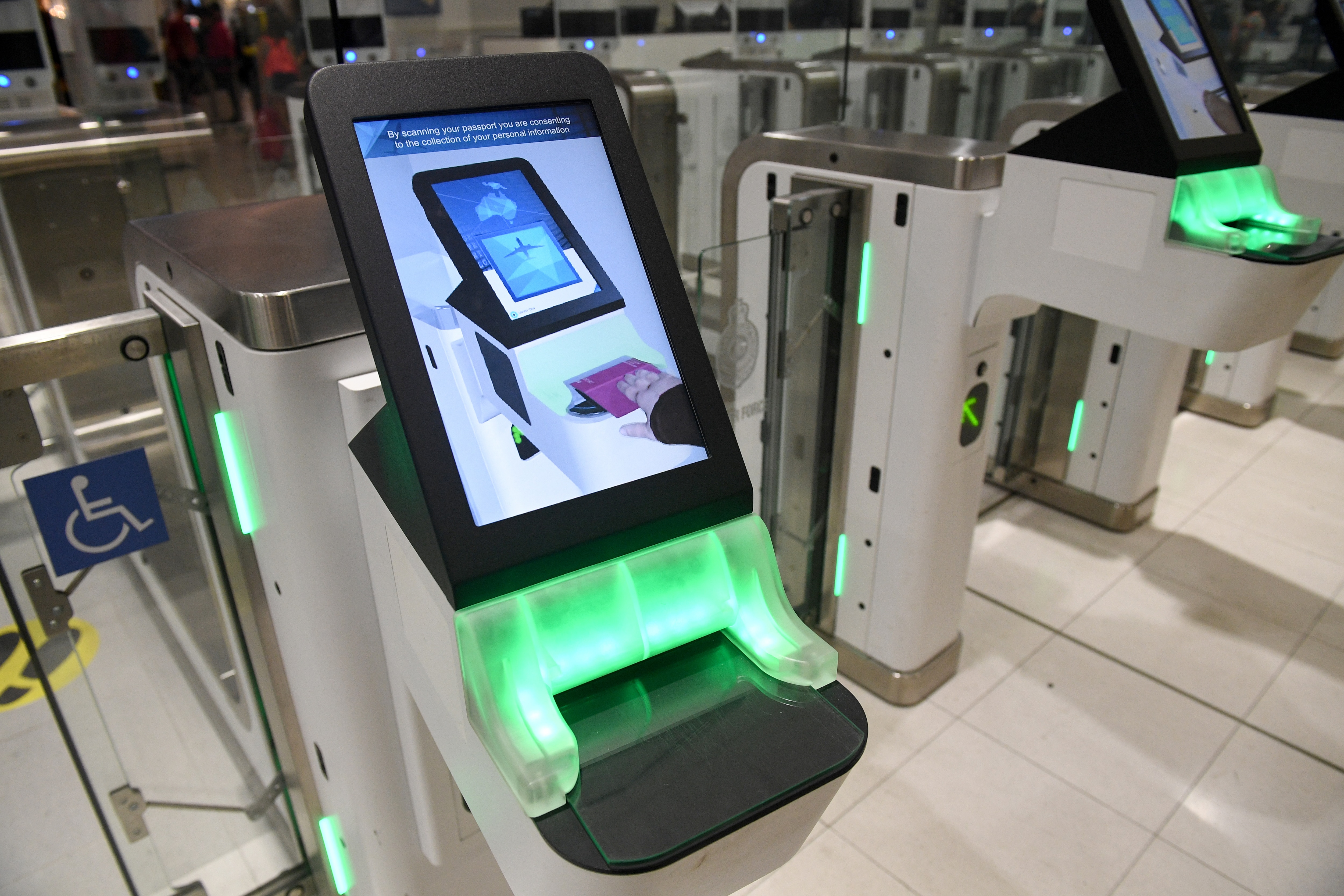 The system, which is operated by the Australian Border Force but owned by the Department of Home Affairs, currently operates out of nine Australian international airports; Sydney, Melbourne, Adelaide, Brisbane, Cairns, Canberra, Gold Coast, Darwin and Perth.
First introduced in 2007, the kiosk system uses facial recognition technology to match the traveller's face to a digital photo stored inside their passport on a microchip. If the two match, the passenger is automatically cleared through the checkpoint without having to talk to a customs officer.
If there is an issue, however, the passenger is referred to a customs officer.
The technology's aim is to streamline the airport immigration process and allow travellers to get through immigration more quickly. The system is also understood to be more accurate than humans in determining false identities.
'An ecosystem at the border'
Mr Coyne said the Australian Border Force was currently "stuck between a rock and a hard place" until the technical issues could be resolved.
"Right now, there is a large number of ABF officers being brought in to manually process people through the border and they will do that as quickly as they possibly can while trying to minimise the risk to security," he said.
"There are a lot of really big risks that right now need to be managed."
Mr Coyne said the heightened risk was not down to the capacity of officers to manually check passports – although he did say that there was "no doubt" current facial recognition software was far more accurate than the human eye – but because all the other automatic warning systems, like Interpol red notices, might also be affected.
"There are a whole heap of systems that come together to form a sort of ecosystem at the border and if one falls down, they all fall down," he said.
"As a result of the fact that the kiosks are down and there is more manual processing going on, there is, of course, a risk that Interpol notices will not go off in the same way they would if it was connected to the kiosk system.
He also said that the added stress and pressure from the delays could contribute to potential security breaches, but added that we should not "catastrophise it".
"It's not like you can say: 'look the Australian system is down, let's book a ticket'."
Mr Worthington said that in the area of immigration, systems needed to be "99.99999 per cent reliable".
"Most of the time, bits of the system fail and the general public doesn't notice because there are backup systems," 
Looking for further assistance on skill select invitations works? Book a consultation today with our experts or drop your queries at Bansal Immigration Consultant.