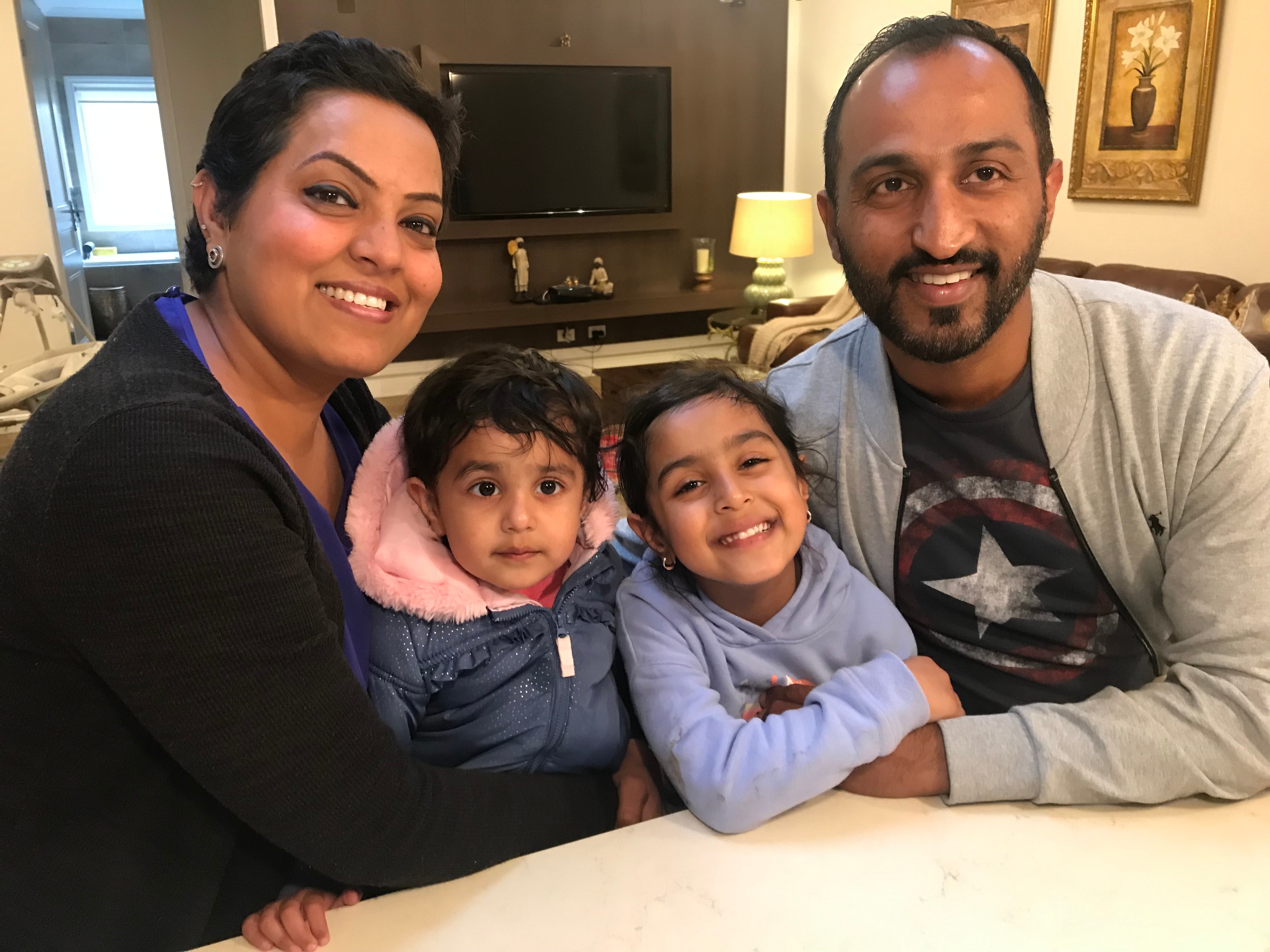 After years of campaigning for the new temporary parent visa so overseas grandparents can come to Australia for longer, many say they now feel excluded.
Melbourne couple Inderdeep and Harpreet Sandhu were looking forward to Australia's new temporary parent visa, so their parents in India could spend more time with their three children.
Now, they say, they have been left wanting.
"It is absolutely unfair because what the initial terms and conditions promised were … they have not been stuck to," 
applications on 17 April, allows grandparents to visit their families in Australia and will cost $5,000 and $10,000 for a three-year and five-year visa respectively and will be subject to an annual cap of 15,000.
But families can only sponsor one set of parents who must have their own health insurance and will be able to renew the visa only once, meaning parents are permitted to stay in Australia for a total of 10 years.
The Sandus, now Australian citizens, arrived in Australia in 2007.  Their youngest two children were born here. 
Their respective parents have been to Australia on the visitor visa in the past, but they were looking forward to being reunited for longer. 
"For us, this visa means a lot, our culture is such that we have always been used to having joint families and to having our elders around us."
Our culture is such that we have always been used to having our elders around us.
The new visa was committed to by the Turnbull government during the 2016 federal election, after a lengthy campaign from migrant communities. In particular, Indian migrant Arvind Duggal, who founded the Long Stay Visa for Parents committee led the charge. 
Mr Duggal says migrant communities in Australia deserve fairer terms than the new three and five-year parent visas offer. 
"Under the current visitor visa, parents are already allowed to live with us for two years (in total), they are paying only $140," he says. 
"Under the new visa, they have to pay $5,000 for staying one year extra." 
"They are trying to make money from the grandparents visiting their kids, which is un-Australian and unethical."
They are trying to make money from the grandparents visiting their kids, which is un-Australian.
The federal government has backflipped on a number of key commitments it had made during the campaign including signalling there would be no cap on visa numbers, then capping the visa at 15,000 places annually, as well as charging substantive fees. 
Permanent parent visas
Permanent migration visas for parents of migrants are difficult to obtain.
The "contributory" parent visa costs $47,120 per person with an average wait time of 45 months and the "non-contributory" parent visa will require a waiting period of more than 30 years with a cost of around $6,000.
The Sandus have numerous siblings living in India, so neither of the permanent migration options are available to them as they do not pass the "balance of family" test.
They are also ineligible under the visa as it requires a family income threshold of $83,455.
"$80,000 income for a single person like me is quite hard, so we won't be eligible for this visa at all," Mr Sandhu says.
Ms Sandhu is in remission after a battle with breast cancer and has had to quit her job.  
"If I had the long-term visa it would have been a great help to me and my family because I have three young kids and it's so hard to manage my health, their lives along with mine," she says. 
Married Sydney couple, Arron Ji and Olivia Zhu arrived in Australia in 2017 and are permanent residents.  
Mrs Zhu gave birth to the couple's second daughter last year and their parents live in China. 
They say the fees for the new temporary visa will mean they are going to be priced out.
"We are children from low-income families and so we don't have high salaries, if we apply for the three-year visa, we need to pay $5,000, for us it is quite a bit of pressure," says Mr Ji. 
"When my dad first found out about the visa, he was really excited but once he found out about the exact details he decided against applying for it and said he would go for the holiday visa instead."   
Looking for further assistance on skill select invitations works? Book a consultation today with our experts or drop your queries at Bansal Immigration Consultant.