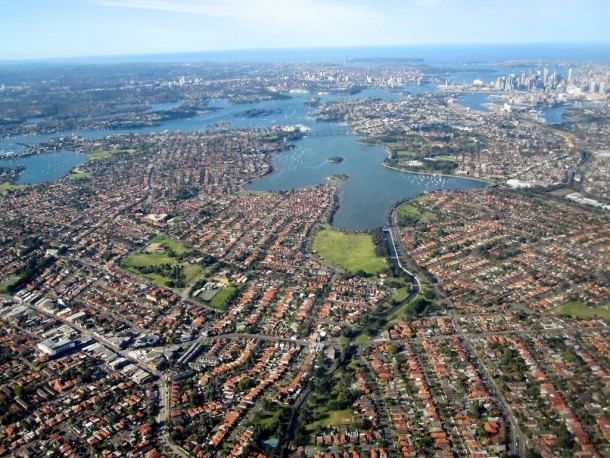 New gov. committee to look at how to encourage people to move out of the main capital cities
The coalition says it will not consider further reductions in migration numbers as a new committee is set to examine how to encourage people to move to areas. The chairman of the committee, Liberal MP Julian Lesser, told Guardian Australia that the quality of life of the nation depended on resolving the policy challenge of better redistributing Australia's population, growing 25% to 31.4 million over the next 15 years Will go.
Most of the development is estimated to be in Australia's four largest cities Sydney, Melbourne, Brisbane and Perth.
Lesser said that the government's current levels of migration would not see a change after the investigation, as it had announced that the number of permanent visas granted to 160,000 would increase every year.
"It is not about the total number. I think we have had a long debate about how many people we should have in this country that we should not discuss enough about where they should go. "
He said the committee wanted to come up with new policy ideas to encourage new arrivals to move to regional areas, which would coincide with the government's new regional visa push.
"This is a great national goal, with many governments talking about the idea of ​​people moving to regional Australia to address the skills shortage in those areas," he said.
"I think we hope to break some new ground and hope that some new policy ideas will come in, which we can help in the combination of the new visa regime announced by the government, helping encourage people to choose will do." To live and live in regional Australia. "
The new regional visa push announced by the coalition before the election is being criticized as being inadequate, while decentralization efforts have been pushed forward without success in the last century.
The new committee's announcement comes after an Infrastructure Australia report that required $ 40 billion in annual infrastructure spending to cope with a forecasted population of 31.4 million by 2034, warning that the city would increase population Were not faced with the current rate.
Lesser, who represents (Berowara's) seat in Sydney, said he often heard concerns among constituents about population growth in the city.
"People in my electorate often say to me that we have a lot of people in Sydney and have strongly supported the government's cap on migration, but when you tell people that the economy needs people, then They say that we should have more people. For regional Australia, and this stems from the fact that we have got all these jobs that regional Australia Are not filled in India. "
He said the regions offered a "very high quality of life" and he hoped the inquiries would hear from people who chose to "relocate and live" in the regional areas.
"This is one of the added benefits of people moving to regional Australia – the cost of living is almost easy to be cheap, and there are many opportunities.
"But we will not maintain the quality of life, and it is not just the quality of life in regional Australia, it is the quality of life at the national level, if the business cannot fill the jobs they need people for Business continued to grow. "