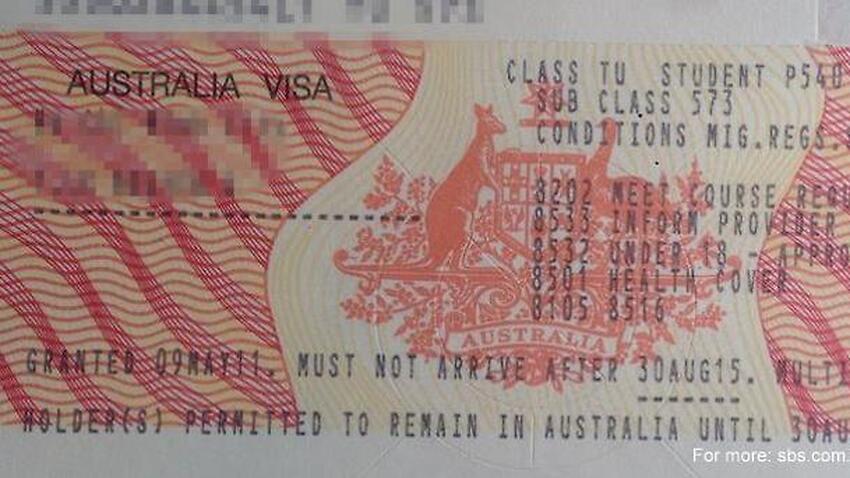 A court has maintained the choice of the Immigration Department to reject understudy visa utilization of a global understudy in light of the fact that his specialist had given bogus data in his past visa application.
Adnan Ashiq, a Pakistani national, initially applied for an Australian understudy visa in February 2012.
To an inquiry whether he had ever served in the military or experienced military or weapons preparing the 'no' container was ticked accordingly.
Mr Ashiq applied for another understudy visa in March 2015 and responded to a similar inquiry with a yes and said that he had experienced military help or preparing in Pakistan as an aeronautics cadet at the Pakistan Air Force Academy somewhere in the range of 2008 and 2010.
He told the Department that he was ended from the Air Force Academy on disciplinary grounds.
In July 2015, the Immigration Department looked for more data about the conditions of Mr Ashiq's expulsion however got no reaction, and his visa application was declined in March 2016 on that premise that he didn't fulfill the Public Interest Criterion 4020.
Mr Ashiq ineffectively advanced the choice in the Administrative Appeals Tribunal and said his visa structure was filled by instruction specialist in Pakistan and he had simply marked the record.
The AAT heard that Mr Ashiq had been ended because of a progression of minor infractions of control, for example, being late or non-participation at classes, and that there was no recommendation of any charges against him or that he had been seen as liable of any offense.
In turning down his intrigue, the AAT said it was not fulfilled that the consideration of false data was an aftereffect of "incident, carelessness or straightforward mishap", however was a direct result of the expert in Pakistan.
Mr Ashiq's ensuing intrigue against the choice was expelled by the Federal Circuit Court in March this year.
During the conference in April a year ago, the court heard that Mr Ashiq, after learning his visa had been can't, reached his specialist in Pakistan who kept up that his application was right since he had not had any military vocation.
"It recommends that the expert knew about the military help of the candidate however decided to decipher the inquiry mistakenly and, as I would see it, preposterously in a way that implied divulgence of the administration would not happen," said Judge Young in the explanations behind judgment refreshed on July 31st.
"Provided that this is true, this was not unintentional or unplanned but rather deliberate non-revelation when divulgence was required, that is, intentionally false."
The court rejected Mr Ashiq's allure and requested him to pay $7206 in the respondent's expense.
Open Interest Criteria 4020
Under Public Interest Criteria 4020, a visa application can be reused in the event of arrangement of fake archives or bogus or deceiving data in connection to a present application or a visa held during the most recent a year.
As per the Department of Home Affairs, if a visa application is rejected because of bogus or deceiving data or archive, the candidate may confront a boycott of 3 years. In the event of personality misrepresentation, this boycott may reach out to ten years.
Relocation operator Ranbir Singh says Mr Ashiq's case is one of numerous such cases that underscore the significance of investigating the archives and data arranged by specialists before submitting to the Department.
"It's an entrenched legitimate point of reference that whether the candidate knows about the bogus data or misrepresentation in the application, the hatchet needs to fall on them. In this way, the need of checking on each report, each snippet of data can't be exaggerated," Mr Singh says.
In 2017, the Government got stricter administrative estimates that could force a boycott of 10 years on those giving bogus or deluding data in their visa applications, even accidentally. In any case, the progressions were refused after the Australian Greens effectively brought a prohibition movement in the Senate against the guidelines.