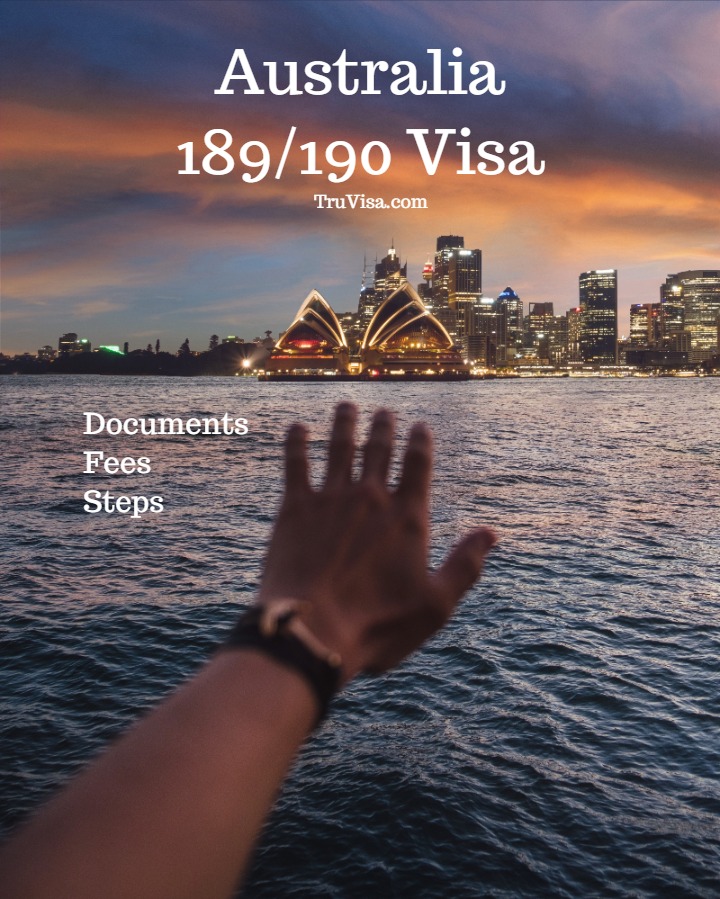 The steps below will show you how to apply for a skilled independent visa in a step by step:

Step-1: Find out if your business is listed on Australia's Demand List:

The Skilled (189) Visa is only for those practicing the profile listed in the Medium and Long-Term Strategic Skills List
Step-2: Make sure that you meet all the eligibility requirements:
The following requirements must be met to apply for Visa 189:
Australia must pass point test Australia 189 point calculator
Should not fall beyond the age of 45
Must have competent proficiency in English language
Must meet the necessary health requirements
Must meet the required character requirements
The Australian Government should not have any type of unresolved work / debt
Australian Values ​​Statement Ready to Take
Step-3: You have to complete a skill assessment test:
In the skill assessment test, your profile will be well looked after by the respective assessment authority related to your qualification. Here, you get work experience based on your working period. A positive skills assessment report is required to proceed with your Australia 189 visa process.
Step-4: Collect Expression of Interest through Skill
SkillSelectis is going to ask a series of online questions related to your educational and work background, skills Capabilities, and other relevant histories. Your EOI will be reviewed by Australian authorities as well as Australian employers looking for employees of the same skill-set for hiring. If you receive a nomination or sponsor and your EOI is as per the eligibility requirement for the 189 visa, you will be invited to apply for the 189 visa.
Step-5: Apply for Skilled Independent Visa (Subclass 189):
After obtaining ITA, you have to apply for Skilled Independent Visa Subclass 189
Step 6: Wait for the decision on your subclass 189 visa:
It may take more than a few months for the DIBP to decide on your visa application. Therefore, be patient and wait for a decision on your application.
Step 7: After the last call from the DIBP, accept your visa receipt:
Once your application is approved, you will receive your visa and can immediately migrate to Australia.