A new poll has revealed voter attitudes towards immigration.
A slight majority of voters believe immigration has made Australia a better place, an exclusive SBS-commissioned Essential Media poll revealed on Monday.
The poll found 51 per cent of respondents thought immigration was "generally positive" for the country, 35 per cent believed it was "generally negative" and 14 per cent were unsure.
The top reason respondents gave for supporting immigration was "it creates economic growth".
While the top reason people gave for opposing immigration was "new immigrants often fail to assimilate with the rest of the population".
Throughout the federal election campaign, the Coalition has conflated immigration numbers with congestion in Australia's urban cities like Sydney and Melbourne. But the poll suggested this is not gaining traction. Only 13 per cent of people said they opposed immigration due to overcrowding.
The poll was conducted online from 24 April to 29 April and is based on 1,010 respondents.
Refugee freeze
With the justification of "congestion-busting", the government announced in March a reduction to the cap on permanent migration from 190,000 to 160,000.
And on Sunday, Mr Morrison also confirmed the Coalition would freeze Australia's annual refugee intake level to 18,750 for the next three years.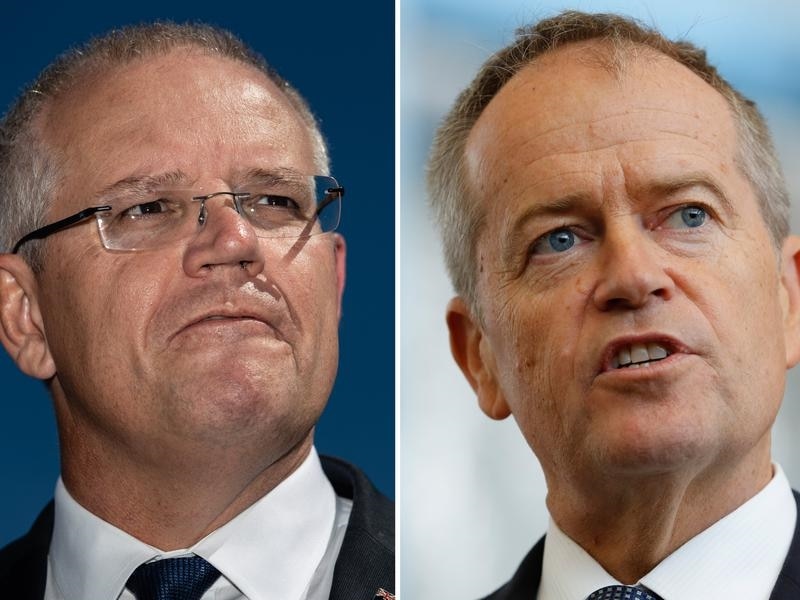 "We've got to keep population growth under control in our big cities," Mr Morrison told ABC News Radio.
"It's putting a lot of pressure on people, particularly in the outer suburbs and we need to invest in the infrastructure and let the population growth get under control so we can catch up a bit."
Labor is planning to increase Australia's humanitarian intake from 18,750 to 32,000 by 2025-26, with 27,000 government-sponsored places and 5000 community-sponsored ones.
After Mr Morrison's refugee announcement, Federation of Ethnic Communities Councils of Australia (FECCA) chairperson Mary Patetsos urged "all sides of politics be respectful of multicultural communities during the campaign."
"We need to remember that refugees are not just a number, they are husbands and wives and children who have experienced severe trauma and are seeking to create a new, happy, safe life in Australia,.
"Successive governments and the Australian people have for over half a century provided assistance and refuge for the world's most at-risk people. Our infrastructure challenges are not connected to this worthwhile and necessary humanitarian effort."
Full results
Do you think immigration to Australia is generally positive or generally negative for the country?
Generally positive: 51 per cent
Generally negative: 35 per cent
Unsure: 14 per cent
Which of the following do you see as the most important benefit of immigration to Australia?
It creates economic growth: 43 per cent
It creates cultural diversity: 31 per cent
It helps to fill gaps in our workforce: 11 per cent
It helps to solve global problems: 9 per cent
It helps us plan for an ageing population: 5 per cent
Which of the following do you see as the most important problem with immigration to Australia?
New immigrants often fail to assimilate with the rest of the population: 37 per cent
It makes it harder for ordinary Australians to find work: 22 per cent
It makes terrorist attacks in Australia more likely: 19 per cent
It makes our communities more crowded: 13 per cent
It makes our communities less safe: 8 per cent
Looking for further assistance on skill select invitations works? Book a consultation today with our experts or drop your queries at Bansal Immigration Consultant.