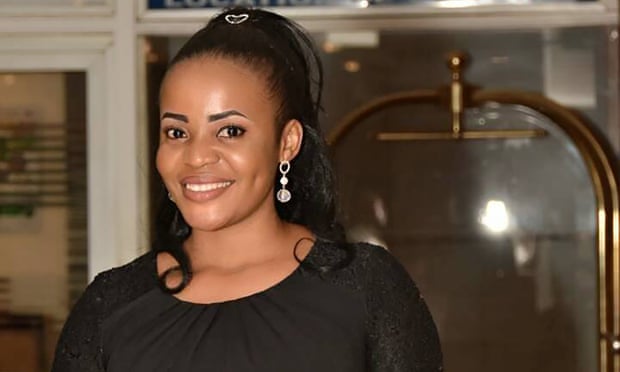 A Cameroonian columnist who was denied a visa for Australia in light of the fact that the administration accepted she probably won't leave has examined in the event that they made presumptions regarding her since she is African.
Mimi Mefo, an honor winning columnist who is as of now situated in Berlin and working for Deutsche Welle, was reserved to show up at the Integrity 20 meeting in Brisbane on Friday.
Mefo was expected to talk about press opportunity and her encounters covering the Cameroon struggle, in a discourse entitled "Without dread or support".
Notwithstanding, applications for a visa were declined in light of the fact that Australian migration specialists "were not fulfilled that the candidate's business and money related circumstance give a motivator to return following [her] remain in Australia or to submit to the conditions to which the visa would be subject".
Mefo expelled recommendations she would look for refuge in Australia, taking note of she had a two-year contract and a home in Berlin, and was reserved to fly on from Brisbane to talk at another meeting in South Africa, close by Nobel prize-winning financial analyst Joseph E Stiglitz.
"I've been to such a large number of nations on the planet where I could look for refuge," revealed to Guardian Australia. "It is extremely unlikely I would come and be in Australia when I have a vocation in Germany.
"I think they took that position dependent on stereotyped suppositions on Africans and that is absolutely off-base."
Mefo's case has provoked across the board analysis of the Australian government, which has stood out as truly newsworthy over its infringements on the press, including assaults on writers' homes and workplaces.
The visa refusal happened around the same time that Australian media propelled an organized crusade for press opportunity.
"Australia is by all accounts a nation battling toward that path and they may have figured we would bring a portion of these issues into the spotlight," Mefo said. "They potentially observed the greeting [to Integrity 20] and saw that it was on press opportunity and was sorted out by a renowned college in Australia."
Mefo was dismissed twice for her visa to Australia. Not long after her first application was dismissed – for a similar explanation – her agreement at Deutsche Welle and her visa for Germany were expanded.
"So we advanced with the assistance of a movement master in Australia," she said. "We realized we had everything right this time. In any case, it was denied again with similar words [and] solid terms: we are not considering this visa application any longer.
"I knew this time around it was route past my visa status, on the grounds that it is extremely unlikely I'd frustrate several individuals in South Africa to remain in Australia, and surrender my activity, after Deutsche Welle has made a special effort… to ensure I'm extremely agreeable in Germany.
"I don't have the foggiest idea what they figure I would do in Australia."
A year ago Mefo was quickly imprisoned in Cameroon for her detailing however she said Australian specialists didn't scrutinize her about that.
"I was captured not on the grounds that I carried out a wrongdoing but since I announced that officers in Cameroon murdered an American teacher," she said. "Following four days, when the administration couldn't bear the worldwide weight, I was discharged and the charges were dropped.
"I don't have an issue with the Cameroon government. That is not even why I left Cameroon. I left since I was given the association program with Pen in London."
The Australian government said it didn't remark on individual cases.